Dr Nichole Mellor
MBBS FRACGP, Phlebologist, Medical Director
Dr Mellor is a graduate of the University of Adelaide, completing a Bachelor of Medicine in 2005.  She completed her fellowship with the Royal Australian College of General Practice in 2013, being awarded the David Game Medal for academic excellence.
Dr Mellor started practicing phlebology (the diagnosis and treatment of disorders of the veins) in 2014.  She trained with some of Australia's leading vascular surgeons and Ultrasound-Guided Sclerotherapy practitioners, gaining experience in both the public and private sectors.
Now specializing exclusively in the non-surgical management of varicose veins at Vein Care SA, Dr Mellor has become a pioneer in the industry for her individual approach to vein treatment protocols.
In addition to practicing Phlebology, Dr Mellor is also Medical Director and co-founder of Vein Care SA.

Professional Memberships: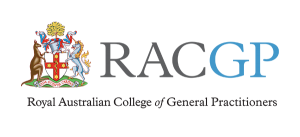 Stephanie Pratt
Vascular Sonographer, Managing Director
Co-founder of Vein Care SA, Stephanie completed a Bachelor of Health Science in 2010. She began training in ultrasound support for sclerotherapy treatments with Dr Mellor in 2014, while completing a Post Graduate Diploma in Medical Sonography through the University of South Australia. Her desire to provide specialised care and treatment for varicose veins, previously unseen in South Australia, led to the establishment of Vein Care SA in 2017.
Steph's role at Vein Care SA is Managing Director and Head Sonographer (and all-round super-mum in her spare time!).  She loves to see the results that sclerotherapy treatment provides to our patients, and she takes great pride in ensuring that Vein Care SA delivers a professional yet warm and friendly service.
Professional memberships: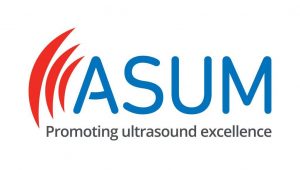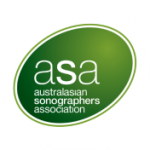 Shevaun Bruland
Senior Administrator
Shevaun joined the team at Vein Care SA in 2018 to offer administrative support as the practice became busier.
Shevaun's professional background is in healthcare as a Physiotherapist, having graduated from the University of South Australia in 1999 and then a Masters in Public Health from Adelaide University in 2005.   She has an interest in governance practice, having undertaken further education with Australian Institute of Company Directors, achieving the AICD Graduate qualification in 2018.
Shevaun's role at Vein Care SA includes providing administrative support, preparing quality assurance and policy documents, and training administrative staff.  Shevaun enjoys working with a team of friends and celebrating each-other's successes.
Professional Memberships: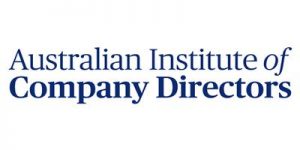 Kim Mellor
Administration and Compression
Kim is a Physiotherapist who graduated from the University of South Australia in 2005 with an interest in the medical side of physiotherapy.
She loves all things leg-related and particularly enjoys curating and fitting the Vein Care range of leg compression garments.
Kim joined Vein Care SA in 2019 to provide administrative support, joining a team of friends and family.  She has enjoyed learning about business administration and is officially Vein Care's Chief Organiser.
Professional Memberships: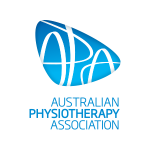 Imogen Ingham
Administration and Clinical Support
Imogen graduated from Pembroke School in 2020.  She was School Captain and gained Year 12 SACE Subject Merits in two subjects.
Imogen is currently undertaking training in Certificate 3 to become a Clinical Medical Assistant and is learning medical administration at Vein Care SA.  She hopes to study medicine in the future.
Imogen's role at Vein Care SA includes reception, administration and clinical support.
Professional membership:

Emilie Rasheed
Vascular Sonographer
Emilie graduated from Flinders University with a Bachelor of Health Sciences, then completed a Graduate Diploma of Medical Ultrasonograpy (Cardiac) in 2007.
She has 15 years experience as a senior sonographer and clinical educator in both public and private healthcare.
Emilie has joined the team at Vein Care SA to further her interest in vascular ultrasound and is also currently working clinically at Flinders Medical Centre.
As well as enjoying her clinical work, Emilie is passionate about teaching Sonography to students.
Professional memberships: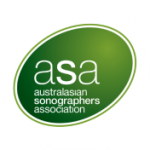 Dr Michael Herbert
MBBS FRACS Vascular and Endovascular Surgeon
Dr Michael Herbert is Vein Care SA's consulting Vascular Surgeon.
Dr Herbert studied medicine and surgery at the University of Adelaide and is an accredited vascular and endovascular surgeon.  Dr Herbert has been a Fellow of the Royal Australasian College of Surgeons since 2014.
Dr Herbert consults privately at Vein Care SA and Adelaide Vascular, and holds appointments with The Royal Adelaide Hospital, The Queen Elizabeth Hospital, Calvary Adelaide Hospital and Ashford Hospital.  He is also a visiting vascular surgeon at The Lyell McEwin Hospital as well as currently consulting at Murray Bridge and Whyalla Hospital.
Professional memberships: